Category Archives:
Academia
My name is Robyn Mansfield and I studied Criminology at the University of Northampton from 2013 to 2016. In 2016 I graduated with a 2:2. The University of Northampton was amazing and I learnt some amazing things while I was there. I learnt many things both academic and about myself. But I honestly had no idea what I wanted to do next. I went to University wanting to be a probation officer, but I left with no idea what my next step would be and what career I wanted to pursue.
My first step after graduating was going full-time in retail because like most graduates I just needed a job. I loved it but I realised I was not utilising my degree and my full potential. I had learnt so much in my three years and I was doing nothing with my new knowledge. I started to begin to feel like I had wasted my time doing my degree and admitting defeat that I'd never find a job that I would use my degree for. I decided to quit my job in retail and relocate back to my hometown.
I was very lucky and fell into a job working in a High School that I used to attend after I quit my retail job. I became a Special Educational Needs Teaching Assistant and Mentor. I honestly never thought that I'd be working with children after University, but the idea of helping children achieve their full potential was something that stood out to me and I really wanted to make a difference. The mentoring side was using a lot that I'd learnt at University and I really felt like I was helping the children I worked with.
I am currently an English Learning Mentor at another school. I mentor a number of children that I work with on a daily basis. As part of my role I cover many pastoral issues as well. I am really enjoying this new role that I am doing.
Eventually, in the short-term I would love to do mentoring as my full role or maybe progress coaching in a school. In the long-term I would love to become a pastoral manager or a head of year. The work I have been doing is all leading up to me getting the experience I need to get me to where I want to be in the future.
The best advice I would give to people at University now or who have graduated is not to worry if you have no idea what you want to do after you've got your degree. You might be like me, sat at University listening to what everyone else has planned after University; travelling, jobs or further education. Just enjoy the University experience and then go from there. I had no idea what I was doing and at certain points I had no job for months. But in a months time, a years time or longer you will finally realise what you want to do. It took me doing a job I never expected I would do to realise what I wanted to do with my degree.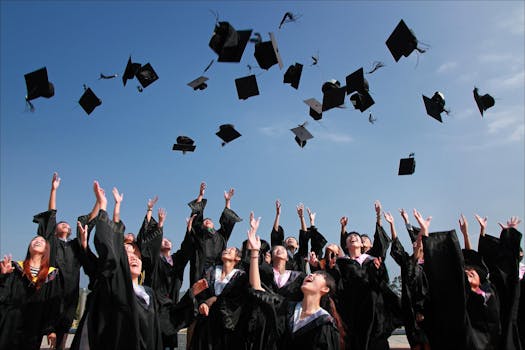 Helen is an Associate Lecturer teaching on modules in years 1 and 3.
I joined the University of Northampton as an associate lecturer in 2009, teaching at first on the Offender Management foundation degree and then joining the Criminology team, although I had been a visiting lecturer in Criminology for a number of years prior to that. I am sorry that a prior commitment means that I am unable to join you for the Big Criminology Reunion, although the occasion has inspired me to reflect on the professional journey that starts with graduation.
Last week I received an e-mail from a former student in the 2010 Offender Management cohort. She is just about to qualify as a probation officer and she was asking for advice about giving evidence at Parole Board hearings. It was great to think back, to remember what a vibrant and enthusiastic student she was, and to project forwards; perhaps I'll see her at an oral hearing soon. She will probably make an excellent probation officer, and the fact that she is asking for advice before she even starts is evidence of that. She will possibly be the first of our offender management students to become an offender manager!
A couple of years ago I was at a Parole Hearing at HMYOI Aylesbury where I was very impressed by the evidence of the trainee psychologist. She had prepared a clear, concise but thorough and analytical report on the prisoner and she gave her oral evidence confidently and thoughtfully. After the end of the hearing, she popped back in to tell me that she had been initially inspired to take up prison psychology after hearing my guest lecture on Manos' Forensic Psychology module. I saw her again earlier this year and she's still doing a great job!
For undergraduates, completing a degree, submitting a dissertation, putting the pen down at the end of the last exam and then graduating with friends, seems like the end of a long and arduous process. And of course it is! But as the stories above show, it is also just the beginning. Just the beginning of a professional journey which may or may not involve direct application of the subjects covered on the course. Not all our students become probation officers or prison psychologists or academic criminologists, but they will take something of what they learn out into the world with them. It may be a more critical way of digesting the news, a wider appreciation of the social forces that shape our world, a readiness to reflect and question and see the world from different perspectives. All of that will help them on their journey. I hope that you all have a great time at the reunion and that as you compare each other's journeys you have fond memories of the degree course that seemed a marathon at the time but was really only the first step!