Home » Professionals/practitioners
Category Archives:
Professionals/practitioners
I graduated in July 2017 with a Criminology BA from the University of Northampton with a 2:2. In university I did two research placements at youth offending services and from there realised that this is what I wanted a career in.
I applied for a job in the Youth Offending Service with little belief that I could get the job. However I was offered the job and started working from September. As it nears to my first year being completed I have reflected on the transition from student to professional.
The past year has been a rollercoaster and I have a steep learning curve through this. University life especially all the deadlines and time management required only scratched the surface for what awaited me in the world of work.
One thing I wasn't fully prepared for was the difficulties faced as a young professional. particularly when you're the youngest member of staff by around 8 years. Many people do not take you seriously when you first start and it takes a while to 'prove yourself' as a professional to colleagues, other agencies and to the service users. I have even been mistaken for a young person when out on reparation (like community service) so it has been hard overcoming these barriers.
A positive is working with young people and I am enjoying this immensely. My job role means I work with low level offenders and prevention work with young people and this seems to be successful for most young people to avoid the criminal justice system. However I support those on higher orders as well as assisting on Reparation; so doing things like gardening, painting and decorating, to indirectly repair the harm caused. It's great fun!
Restorative justice, something I learnt about at university, is something that as a youth offending service we try to incorporate with every young person we work with. Restorative justice is not at the forefront of all professionals however I've seen the benefits it can bring to both offender, victim and those indirectly affected by this.
I think the main points I've learnt over this past year is even after university you are constantly learning and that education doesn't finish once you graduate. Alongside this is to go for it… no matter whether you think you will achieve it or not, we all have to start somewhere.
I used to think waking up for lectures was the hardest thing in life. Little did I know that the 9am until 5pm isn't a joke!
I graduated nearly 3 years ago now. Since then I have been trying to find my 'calling' in life. The world showed me it is not always easy finding this calling. If you want something you have to go and get it. Having a degree does not mean you will be successful. I had to start from the bottom and through trial and error; I can say I am starting to get there. Initially I was applying for any and every job possible. My first job was for an IT and Business training company and I was made redundant. That was difficult. Here I was thinking redundancy is for old people. Life had just started teaching its lessons.
After that I realised my passion was Criminology and I was determined in finding a job within this sector. So I started working for my County Court as clerk. I realised that I was definitely not cut out for the public sector. The frustration from the public because the court system is so slow (which I completely understood I would have been annoyed too). Don't even get me started on the fact that I had to use dial up internet and buy my own teabags and milk! From that moment on I knew I had to get back into the private sector but still have a job in Criminology
I applied for a job as a Financial Crime Analyst for a bank and I was given the job without an interview! I knew I had found my 'calling'. It is more Compliance based. I have had to start from the bottom. My senior managers appreciate the fact that I have a Criminology degree. But my colleagues make remarks like "Oh, you went to uni and we are still at the same level". It is a slap in the face. But I am grateful for my degree. It has made me humble and look at people in a different light. When my colleagues are laughing at the crimes people commit such as an 80 year old man being involved in the drug trade or an 18 year old running a brothel. As a Criminologist I can ask questions such as "I wonder if this person is being coerced into this" or "I wonder if they have an drug problem or they did not grow up in a happy home". I can empathise with these people and see beyond the information that is presented in front of me. I have been told I am too soft. But that is the life of a Criminologist and I would not change it for the world!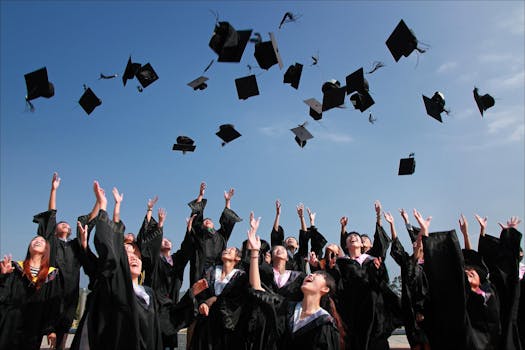 Helen is an Associate Lecturer teaching on modules in years 1 and 3.
I joined the University of Northampton as an associate lecturer in 2009, teaching at first on the Offender Management foundation degree and then joining the Criminology team, although I had been a visiting lecturer in Criminology for a number of years prior to that. I am sorry that a prior commitment means that I am unable to join you for the Big Criminology Reunion, although the occasion has inspired me to reflect on the professional journey that starts with graduation.
Last week I received an e-mail from a former student in the 2010 Offender Management cohort. She is just about to qualify as a probation officer and she was asking for advice about giving evidence at Parole Board hearings. It was great to think back, to remember what a vibrant and enthusiastic student she was, and to project forwards; perhaps I'll see her at an oral hearing soon. She will probably make an excellent probation officer, and the fact that she is asking for advice before she even starts is evidence of that. She will possibly be the first of our offender management students to become an offender manager!
A couple of years ago I was at a Parole Hearing at HMYOI Aylesbury where I was very impressed by the evidence of the trainee psychologist. She had prepared a clear, concise but thorough and analytical report on the prisoner and she gave her oral evidence confidently and thoughtfully. After the end of the hearing, she popped back in to tell me that she had been initially inspired to take up prison psychology after hearing my guest lecture on Manos' Forensic Psychology module. I saw her again earlier this year and she's still doing a great job!
For undergraduates, completing a degree, submitting a dissertation, putting the pen down at the end of the last exam and then graduating with friends, seems like the end of a long and arduous process. And of course it is! But as the stories above show, it is also just the beginning. Just the beginning of a professional journey which may or may not involve direct application of the subjects covered on the course. Not all our students become probation officers or prison psychologists or academic criminologists, but they will take something of what they learn out into the world with them. It may be a more critical way of digesting the news, a wider appreciation of the social forces that shape our world, a readiness to reflect and question and see the world from different perspectives. All of that will help them on their journey. I hope that you all have a great time at the reunion and that as you compare each other's journeys you have fond memories of the degree course that seemed a marathon at the time but was really only the first step!