Category Archives:
Teaching
I seem to be reading more and more reports on the need to retain lectures as a form of teaching, as it is claimed to ensure students are more engaged and committed to their studies when this method is used. Well, these findings have come to my attention just as I am testing online technologies to replace the 'traditional' lecture, via Collaborate on the new Waterside campus. Collaborate is a tool in Blackboard which opens an online classroom for students to join, listen to the lecture and see slides or other media, while also being able to pose questions via a chat function.
On the face of it, not so different, just the physical world replicated in the real world, right? Well, I will reserve judgement as I am still coming to grips with what this technology can do, I am aware younger generations of students may embrace this, and the reality is, it is the only forum I have to offer teaching to large numbers of students. I suspect student experiences are mixed, I know some really like it, some are not so keen, so again, not so different to lectures? The article in the times suggests that students are less likely to drop out if they are taught via lectures and have perceptions of good one-to-one contact with staff. Some more interesting issues were raised from replies in the tweet about the story, raising questions about the need to focus on quality, not method, that many universities are playing catch up with new teaching technologies and that this needs to be better understood from social and cultural perspectives. I think it is also worth picking up on perceptions of students, along with their expectations of higher education and remember, they must develop as independent learners. The setting in this respect would not seem to matter, it is the delivery, the level of effort put in to engage students and reinforcing the message that their learning is as much their responsibility as ours.
There is certainly a lot to grapple with, and for me, just starting out with this new technology, I myself feel there is much to learn and I am keeping an open mind. I do feel there are aspects of traditional teaching which must be retained and this can be done via group seminars, with smaller numbers and an opportunity for discussion, debate and student-led learning. If we see the lecture as the foundation for learning, then perhaps its method of delivery is less important. Given the online provision I must use for lectures, during seminars, I step away from the powerpoint and use the time I have with students in a more interactive way. For those modules where I don't use online lectures, not much has changed on the new campus, but I am always keen to see how online teaching methods could be adopted – and I am prepared to use them if I genuinely can see their value.
It would be easy to offer only critique of this technology, and I think it is also important not to see it as an answer to the perennial problems with lack of engagement and focus many lecturers experience from mid term onwards. Perhaps online provision can at least overcome barriers to attendance for commuting students, those who feel intimidated in large lecture halls, and those who simply find they don't engage with the material in this setting. At a time when some courses attract high numbers of students, and the reality of having lectures with 150+ students in a room means potential for noise disruption, lack of focus and interaction then maybe online provision can offer a meaningful alternative. There is provision for some interaction, time can be set aside for this, students can join in without worrying about disruption or not being able to hear the lecturer and it removes the need for lecturers to discipline disruptive behaviour. It does require some level of 'policing' and monitoring, but the settings can enable this. Having done lectures with 100 plus students, it is not something I miss – I've always preferred smaller seminar group teaching and so I can see how online provision can be a better support for this.
Currently, I use the online session as a form of recap and review, with some additional content for students. This is in part due the timing of the session and I am sure it can work equally as well as preparation for seminars. Students can then use the time to clarify anything they don't understand and it reinforces themes and issues covered in seminars as well as introducing news ways to examine various topics.  As with any innovation, this needs more research from across the board of disciplines and research approaches. In order to move such innovation on from 'trial and error' and simply hoping for the best, as with any policy we need to know what works, when it works and why. Therefore, along with my colleagues, I will persist and keep a watchful eye on the work of pedagogic experts out there who are examining this. There have been the inevitable issues with wifi not supporting connectivity – I can't believe I just used this sentence about my teaching, but there it is. I am optimistic these issues will be overcome, and in the meantime, I always have a plan B – relying on technology is never a good plan (hence the featured image for this blog), but this is perhaps something to reflect on for another day.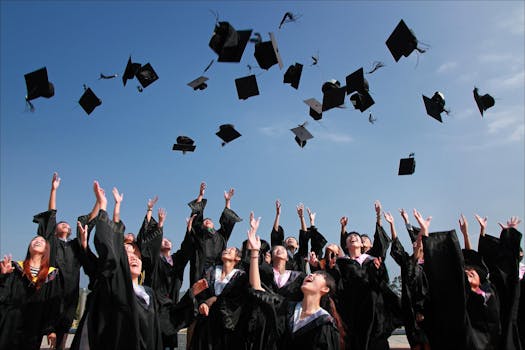 Helen is an Associate Lecturer teaching on modules in years 1 and 3.
I joined the University of Northampton as an associate lecturer in 2009, teaching at first on the Offender Management foundation degree and then joining the Criminology team, although I had been a visiting lecturer in Criminology for a number of years prior to that. I am sorry that a prior commitment means that I am unable to join you for the Big Criminology Reunion, although the occasion has inspired me to reflect on the professional journey that starts with graduation.
Last week I received an e-mail from a former student in the 2010 Offender Management cohort. She is just about to qualify as a probation officer and she was asking for advice about giving evidence at Parole Board hearings. It was great to think back, to remember what a vibrant and enthusiastic student she was, and to project forwards; perhaps I'll see her at an oral hearing soon. She will probably make an excellent probation officer, and the fact that she is asking for advice before she even starts is evidence of that. She will possibly be the first of our offender management students to become an offender manager!
A couple of years ago I was at a Parole Hearing at HMYOI Aylesbury where I was very impressed by the evidence of the trainee psychologist. She had prepared a clear, concise but thorough and analytical report on the prisoner and she gave her oral evidence confidently and thoughtfully. After the end of the hearing, she popped back in to tell me that she had been initially inspired to take up prison psychology after hearing my guest lecture on Manos' Forensic Psychology module. I saw her again earlier this year and she's still doing a great job!
For undergraduates, completing a degree, submitting a dissertation, putting the pen down at the end of the last exam and then graduating with friends, seems like the end of a long and arduous process. And of course it is! But as the stories above show, it is also just the beginning. Just the beginning of a professional journey which may or may not involve direct application of the subjects covered on the course. Not all our students become probation officers or prison psychologists or academic criminologists, but they will take something of what they learn out into the world with them. It may be a more critical way of digesting the news, a wider appreciation of the social forces that shape our world, a readiness to reflect and question and see the world from different perspectives. All of that will help them on their journey. I hope that you all have a great time at the reunion and that as you compare each other's journeys you have fond memories of the degree course that seemed a marathon at the time but was really only the first step!